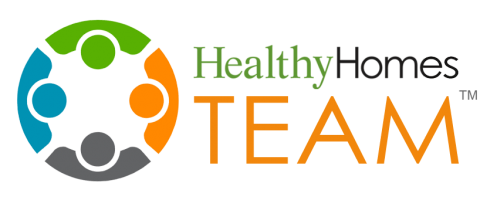 Do you spend as much time working ON your business as you do IN your business?
Does your business rely on you for most or all of the revenue?
Do you want to work until you drop rather than sell, retire from, or leave your business as a legacy?
If you answered NO to any of those questions, you need TEAM!

ABOUT TEAM
What is TEAM?
TEAM is continuing education done differently through a melding of real estate industry business owners coming together from different industries, marketplaces, and tenures to grow businesses together through business lessons, industry continuing education, accountability, camaraderie, networking, and peer and Masters-level mentoring!
TEAM also has Masters and Corporate TEAMs so that all business and knowledge levels can participate. These TEAMs are open by application only.

Masters TEAM is for industry Masters [5+ years] who want high-level interaction with other like businesses in order to accelerate growth or establish an exit plan such as retirement, sale of the business, or legacy status. An exclusive Masters TEAM Mastermind group is available for those looking to connect with multi-inspector firms or C-Level companies for relevant growth topics. Masters are also eligible to teach, train, mentor, and coach which generates additional revenue and establishes a great 'retirement' career.

Corporate TEAM is for companies existing of 5+ members typically having more than one location or with a national presence and want to build stronger teams in-house teams within their corporate structure and/or contribute to TEAM members with enhanced or discounted product offerings.
When and Where is TEAM?
Monthly Business Coaching Sessions
Monthly business coaching sessions are held virtually and locally on the third Thursday of each month from 2:00pm to 5:00pm CST. Additional opportunities exist each month for business and industry development including workshops, peer mentoring, private online groups, and mastermind groups.
Additional Opportunities
Many other opportunities are available for live, online, and in private mastermind groups for peer/group mentoring, networking, pop-up workshops, 24/7 access to online education portal for CE, videos, etc., mastermind sessions and more. All TEAM members have 24/7 access to the online school portal where CE classes, videos, and workshop recordings are hosted for unlimited viewing.
Virtual TEAM
If there is not a local TEAM near you, join your real estate industry peers at the monthly TEAM business on a live, interactive webcast. This is not a one-sided 'webinar' in which you stare into a screen and watch a talking head! You'll see your peers and they'll see you.
Local TEAM
Local TEAMs are forming in the Chicago and St. Louis Metro areas as well as Flemington, NJ, Greenville South Carolina, DesMoines, IA, Nashville, and several other locations. If you're nearby, we strongly encourage you to rally your favorite peers in home inspection, radon, IAQ and other closing contractor businesses and come on in for your monthly dose of business building!
What is the Cost of TEAM?
Annual fees start at an introductory low rate of $1,790+ with monthly billing options and accommodate every budget, learning style, knowledge level, and participation option [virtual vs local]. These incredibly low prices are a fraction of what you'll find in other coaching programs across all real estate industries.
This strategic fee structure allows you the financial wiggle room to invest in one-on-one mentoring/coaching with new TEAM Masters that you might want to engage with outside of regular TEAM activities OR the wiggle room you need to invest in your business. You can take from the program what you can afford and upgrade later when it's practical for your budget!
How does TEAM Work?
Meat & Potatoes
Monthly TEAM meetings begin with a robust 90-minute business-building lesson specifically for real estate industry business owners. Mastermind groups follow the lesson to help you strategize ways to apply the new knowledge so that you don't simply go home and fill your filing cabinet with information that will never get used!
Gravy

Private online mastermind groups for peer/group mentoring, networking

Pop-up Lunch 'n Learn workshops bring nuggets of gold knowledge that will help your productivity, mindset, business skills, and profitability.

24/7 access to online education portal for on-demand learning/CE.

Industry-specific mastermind groups.

Why TEAM Matters

Just think about the comprehensive support team that you would get if you were a real estate agent who must work under a brokerage for a minimum of 2 years or a franchisee that receives unlimited support from the parent company, etc.
Your Support TEAM
Well, who is on YOUR support team as you start, grow, or expand your business? Where are you getting the high-level business acumen necessary to take your business to a level that far exceeds your competition? Who is holding you accountable to achieving your goals so you don't get stuck in the rut of chasing job after job instead of building a business?
Industry Mastery + Business Mastery = Growth and Profits

Sure, you may have trade associations that provide industry-related education with some basic marketing strategies thrown in. But owning a business versus owning a job takes more than that. It requires thinking outside the box to diversify your business from the other dozen [or ten] in the marketplace. It takes industry mentorship and business mastery. It takes intentional planning, efficient processes, consistent evaluation, and FOCUS!