Duct/vent pipe material requirements
Schedule 40 PVC or 3″ x 4″ metal downspout (for external venting)

Minimum 3″ diameter for main run
Exterior pipe must be UV resistant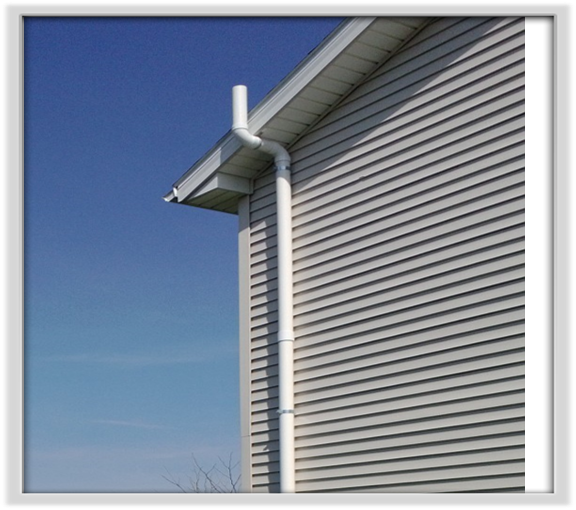 Vent Pipe Installation Requirements
Main run of vent pipe (from primary suction point to exhaust)

Minimum 3-inch in diameter
3-inch by 4-inch metal downspout may be used on exterior
Vent pipe and fittings

Schedule 40 PVC
Air tight, properly joined, and sealed
Supported every 6 feet on horizontal runs
Supported every 8 feet on vertical runs that do not penetrate floors, ceilings or roofs, and supported at the floor
Installed so that any rainwater or condensation drains downward into the ground beneath the slab or soil gas retarder membrane
Firestopping
"Where radon mitigation system installation requires pipes or ducts to penetrate a firewall or other fire resistance rated wall, floor or ceiling penetrations must be protected in accordance with applicable building, mechanical, fire and electrical codes.
An example of a protected penetration would be the installation of a fire collar on a vent pipe penetrating a ceiling.
Discharge Points
at least 10' above ground level
at least 10' away from or 2 feet above any opening into conditioned space
at least 10' from any opening into an adjacent building
above the highest eave of the roof and as close to the ridge line as possible
at least 12" above surface of roof (for installations with roof penetration)
at least 12" above edge of roof (for installations attached to sides of buildings)
At least 12" above edge of roof including retrofit installations
Vent stack discharge points must be directed vertically with no obstruction in the discharge except for a rodent screen of wire mesh no smaller than one-fourth inch.
The rodent screen or wire mesh must be installed in a manner that allows for easy removal for cleaning.
Rain caps must not be installed on the discharge point.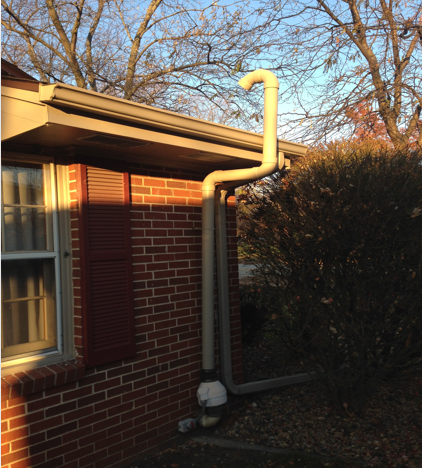 This is not an acceptable discharge point.